Your home is as individual as you are, so why shouldn't your piano be?
Alex. Steinbach pianos are a unique range of traditional acoustic pianos that hide a very big secret. iQ pianos are fitted with the exclusive PianoDisc  Silent Drive technology. This enables the piano to play by itself with the keys moving up and down before your eyes!
Not only is your piano a beautiful addition to your home, your lifestyle can be transformed by the enjoyment of playing and listening to the piano. In addition to playing the piano, many songs have extra backing with vocal or orchestral arrangements. The backing plays through concealed speakers under the piano.
Bonus iPad that plays your piano
You control the iQ feature with the bonus iPad that comes with the piano. The iPad is pre-loaded with a library of over 1500 songs. In addition, music can be downloaded from the extensive PianoDisc library, and light classical music can be streamed from the PianoDisc (free) online radio station. The piano can also play by saying "Hey Siri, play..." and name the song in your piano library.
View our Alex. Steinbach iQ piano range, or request additional information from info@alexsteinbach.com.au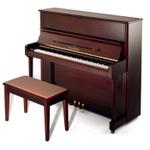 Récital
Exuding European Class and Manufacturing Excellence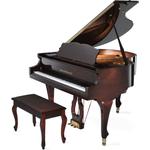 Elegance Classic
Elegance in sound and design. A baby grand piano sure to impress.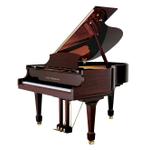 Regal II
Rich tonal qualities and full-bodied resonance. Equally at home in living rooms or auditoriums.